Parametric Modelling Tool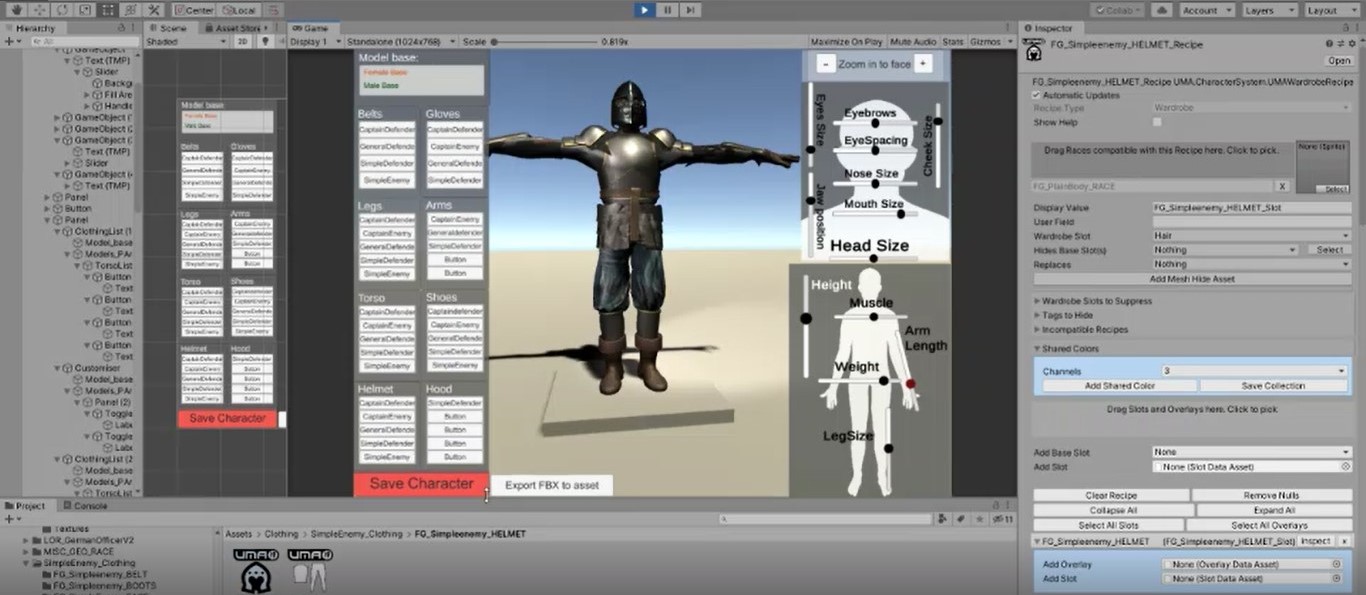 In parallel with the creation of specific characters and architectures for the virtual and augmented reality devices of our deployment and experimentation sites, Bournemouth University have been working on the creation of a Generic digital content library and the development of a Parametric Modelling Tool (PMT).
The tool is based on the "Unity Mulitipurpose Avatar" (UMA), system, a gaming platform that will allow users to adapt 3D characters to their needs by giving them the ability to model new male or female character models. The user will then be able to customise the parts of the character (gloves, legs, arms, torso, shoes, helmet, hood) as well as its shape (height, muscle, arm length, leg size, weight) and the face (eyebrows, eye spacing, nose size, mouth size, head size, jaw position, eye size). The PMT will ensure easy rigging and animation of the character models.
Once the tool is completed, the user will be able to export their customised models as an FBX file and integrate them in the universe of their choice, whether it is a mining landscape, a cathedral, a castle or any other type of site.
Parametric Modelling Tool prototype – Demo