SWCP and VISTA AR Climate Change Trail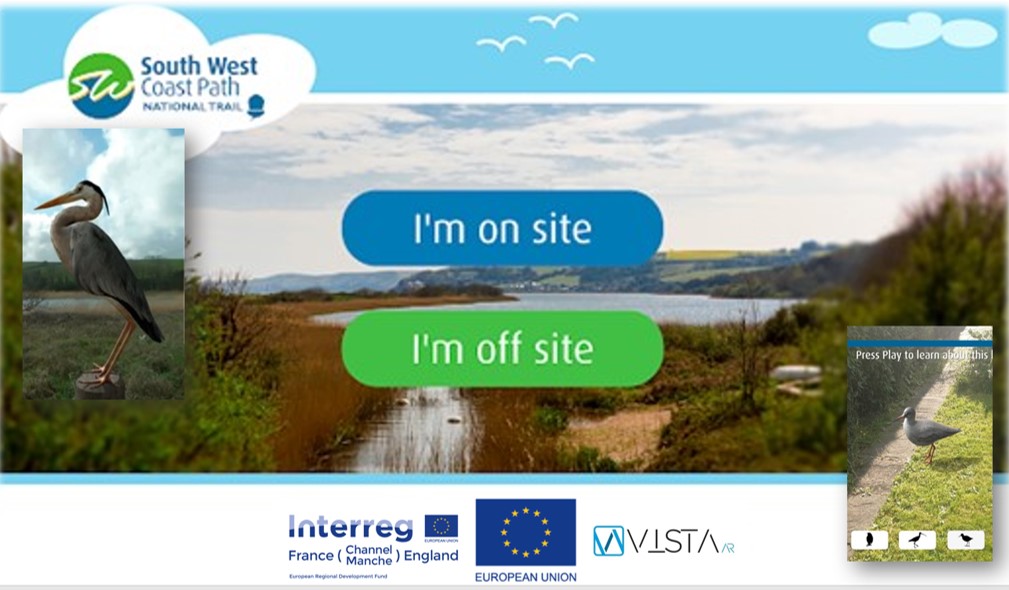 We are pleased to announce that the Climate Change Trail app is available to download for free. As part of the Interreg France (Channel) England project, funded by European Regional Development Fund to support cooperation across border, the South West Coast Path Association has been working with partners in the UK and France to help create a new 'virtual trail' at Slapton Sand in South Devon.
Aptly named The Climate Change Trail, the route uses digital technologies such as augmented reality, along with audio and imagery to demonstrate the changes to this stretch of coastline, brought on by climate change.
The trail aims to increase awareness about the damaging effects of climate change, and encourage visitors to consider the potential impact it is having on coastal communities, and important landscapes like the South West Coast Path National Trail, and the Slapton Ley Nature Reserve.
The trail includes four key location points between Torcross and Strete Gate that brings to life key topics such as increasing temperatures, rising sea levels, loss of biodiversity and extreme weather. Through the magic of technology, visitors are able to transport themselves into the future to see current predictions play out of right before their eyes. In addition to this, visitors can learn about the current species of birds, along those that are likely to call the landscape home as it changes over time.
Download iOS version here
Download the Andoid version here
The best way to experience The Climate Change Trail is to download the app on your phone or tablet and head down to Slapton Sands. By helping people peer into the future, the SWCP association hopes to garner greater support for their work in protecting and improving the Coast Path that passes through more than 70% of National Parks and Areas of Outstanding Natural Beauty, that like Slapton Nature Reserve, are being threatened by climate change.
Anyone who can't physically get to Slapton – explore the beauty of Slapton Sands from the comfort of your own home or you can also view a desktop version
Our research aim is to measure the impact of new technologies on visitor experience, so it would really help us if you could leave feedback (anonymously) via our SURVEY.
For further details, please contact:
aletha@southwestcoastpath.org.uk  or vista-ar@exeter.ac.uk. 
SWCP association webpage:
https://www.southwestcoastpath.org.uk/events/take-part/climate-change-trail/