VISTA colleagues reunite for the Quarterly Meeting in Rennes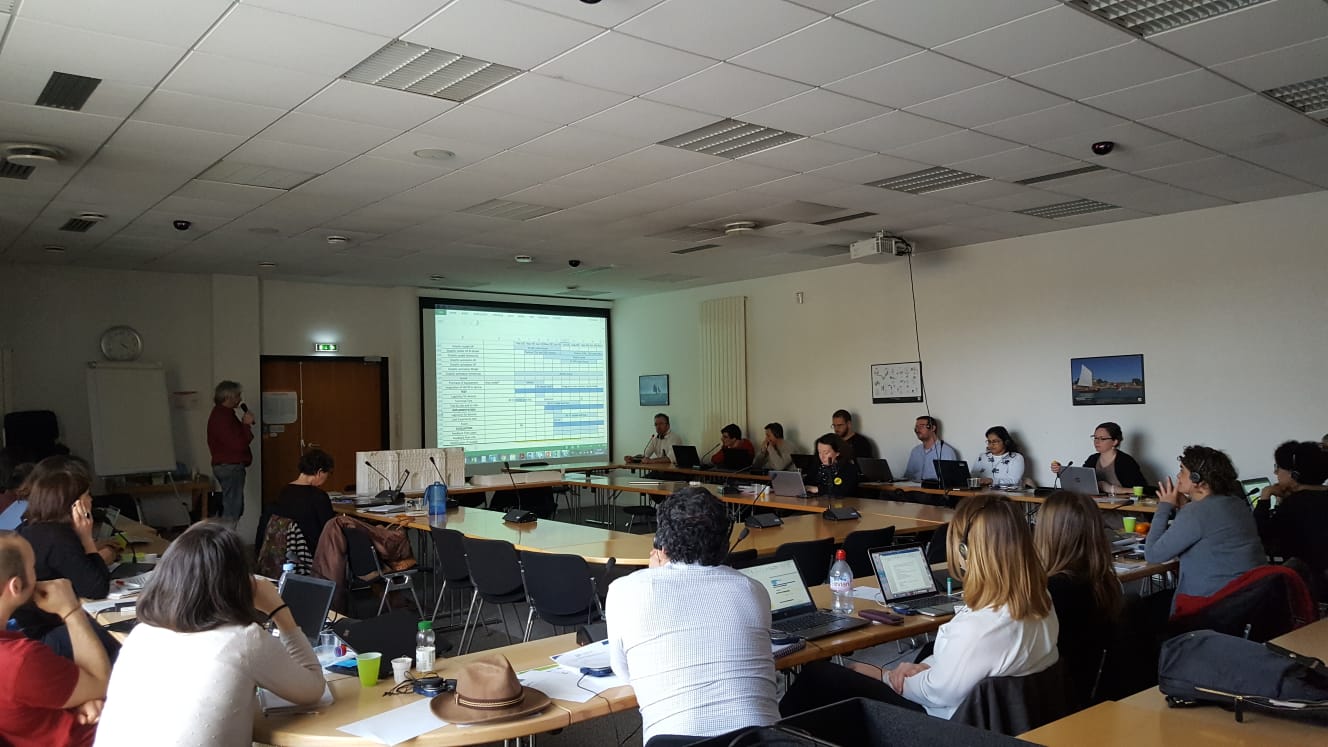 At the end of March, UK and French partners met at the CRB in Rennes for the Quarterly Meeting. On the table for discussion were the two experimentation sites, Fougères castle and Exeter Cathedral, as well as the four deployment sites, Valloires Gardens and Lorient Underwater Museum in France, and the National Trust Tin Coast and South West Coast Path in the UK.
Detailed workplans were created for the sites and talk turned to the best electronic devices to purchase to showcase the VR and AR work of the project.
At Fougères, the Scientific Committee has validated nearly all of the sketches of the chateau through the ages, allowing the VISTA team to put the finishing touches to the models and animations.
Julian Gray of the SWCP presented dramatic photos of the UK coastline which has been drastically eroded by storms in recent years. The aim of VISTA's work with the Coast Path Association is to show the impact of climate change on the landscape through before and after images seen though a VR headset. The focus will be Slapton Sands in South Devon, which was also the site of D-Day landing practices.
Work on recreating the industrial mining landscape at Botallack in Cornwall is progressing rapidly, with 3D images comparing how the site looked at the height of the mining industry with the rather greener landscape we see today.