A Choral experience in your own home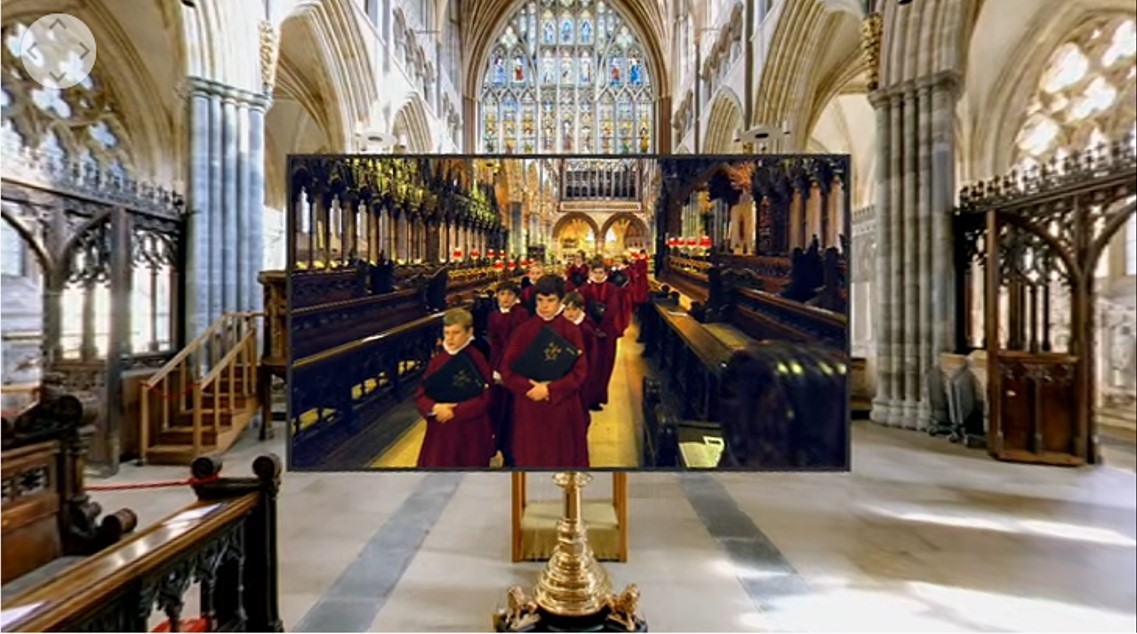 Just as the study of ancient texts nourishes the intellect, music is known to be the food of the soul. The sound of a choir in a magnificent building such as Exeter Cathedral is an experience to behold. Sadly, in Covid times, the opportunities to enjoy live music are few and far between. The VISTA Project and the Cathedral have embraced immersive technology to allow you to enjoy its choral performances from the comfort of your own home. A version on VR headset will be available in the Quire in a few months' time but if you can't wait to experience it, a 360° video has been especially produced to give you a taste of what's to come.
To enjoy the 360° view, simply click, hold and drag your mouse within the video screen, or use your finger if you are on a phone or tablet.
EXETER CATHEDRAL 360° CHOIR EXPERIENCE
Click on the image to start the experience:
After listening to the choristers, we would be very grateful if you could complete this short survey to help us understand whether online experiences can encourage people to visit in person. 
This online experience is part of a research project looking at boosting visits to tourist sites funded by the European Regional Development Fund, managed by the Interreg France (Channel) England Programme and led by the University of Exeter.
Interactive teaser was created by the DPN lab at EESAB in France.

For more information, please visit the Cathedral's website:
https://www.exeter-cathedral.org.uk/news-events/latest-news/join-the-cathedral-choristers-in-our-new-video-experience/